Crypto Currency Considerations 2021 OCT.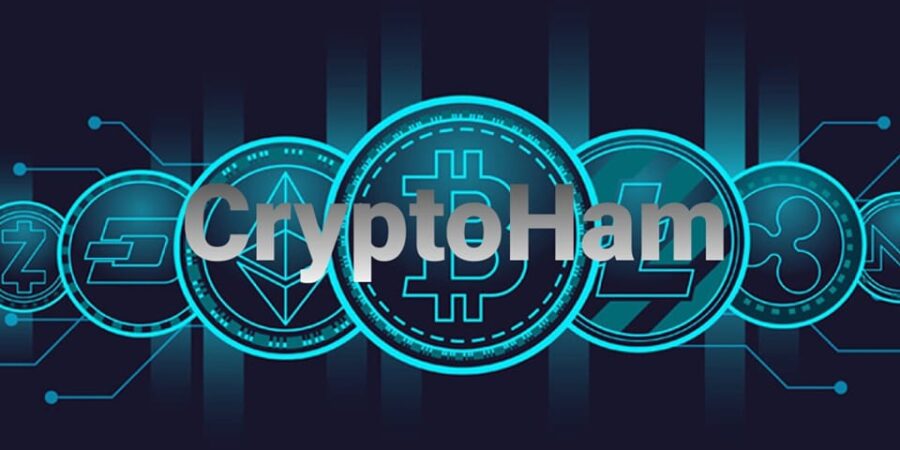 Samantha Meadows created the group CryptoHam.

OCTOBER 2021
Welcome to CrypoHam, home of what will be the largest and greatest discussions on anything cryptocurrency discussed by ham radio operators worldwide. If you like money and making money to pay for those ham radio toys, get involved in the amazing world of Cryptocurrency and its amazing opportunities.
Our Admin and moderators have been active in cryptocurrency and trading long enough to make more than just a few dollars in cryptocurrency, but a lot of success is generally due to sharing with others like yourself in discussing progressive strategies. These vary from investment levels to long versus short term goals and of course, that all important profit taking, when and why.
If you have joined our group, you are on a path thats more about education and learning than it will ever be about a quick cash grab. Hams are mysteriously not known for our overly acute investment accumen, sometimes we are labled as somewhat eccentric, so lets change that perception and be rich eccentrics as an alternative to forever battling to reach the next radio purchase goal.
Crypto can make your next radio purchase seem such an easy goal, it just takes some belief and committment to a winning strategy. The last important point, no level is too low to make money in cryptocurrency, if you have $100 or $100,000 to invest, you can take your current situation and make tremendous improvements. This page is about positive input, there are no such things as stupid ideas on CryptoHam, everything is discussed with a positive outcome in mind, so please feel free to discuss your market thoughts here with our growing group of (mainly) Ham Radio operators interested in Cryptocurrency investment. Most of all, lets all profit together and change our lives forever.

We use coinspot as our broker here in Australia, if you are looking for Australias number 1 broker for safe secure transactions, and would like to earn $10 free bitcoin once you open an account , please click on the link below.(Full disclosure, both parties receive $10 free bitcoin)
https://www.coinspot.com.au/join/REFUPR3V2
· 23 OCTOBER 2021 ·
New judge order in XRP Ripple court case. Im predicting a settlement soon, then a massive price discovery mode takes effect. XRP will be $10USD plus in this bull cycle,(currently $1.09 USD) so keep some XRP in your coinbag.????????

23 OCTOBER 2021
Had a couple of messages asking what is the Saturday morning buy if too early for RUNE, look at Tfuel and Theta, oh boy, I like the trends for Saturday morning buy

23 OCTOBER 2021
Keep an eye on RUNE, some calls I discussed with some of you last week are starting to reveal a good run ahead. I still believe RUNE can be a $100plus in 2022. Time will prove me right or wrong of course. There will be pullbacks so dont buy it today, golden rule, never buy green candles. When RUNE drops 10% -15%, time to buy again. Ideally I like RUNE under $10aud but soon, that will be a distant memory. Good luck with your buys

Now talk about a huge buy signal, if only it was real????????

Thanks Brenton, this looks interesting. I popped Rune into my Metamask wallet some time back just to watch it. Almost swapped some of my non staked Ether but it's heading north too now. What a game to play that's for sure. I'll watch it for a few days and see where we're travelling.
23 OCTOBER 2021
Thanks Brenton and Sam.
I watch with amazement and will take the plunge.
My partner is already playing in crypto , but nothing too serious.
2k in , now 4.5k
Luckily brenton is kind enough to give us some of his expertise, like a lot of people I have been sitting on the fence / been intrigued but never taken the plunge! ??
23 OCTOBER 2021

So why is a Bitcoin ETF ( just launched) so important to the concept of skyrocketing prices for the entire cryptocurrency future.????????????

What Is an ETF?
An exchange traded fund (ETF) is a type of security that tracks an index, sector, commodity, or other asset, but which can be purchased or sold on a stock exchange the same way a regular stock can. An ETF can be structured to track anything from the price of an individual commodity to a large and diverse collection of securities. ETFs can even be structured to track specific investment strategies.
A well-known example is the SPDR S&P 500 ETF (SPY), which tracks the S&P 500 Index. ETFs can contain many types of investments, including stocks, commodities, bonds, or a mixture of investment types. An exchange traded fund is a marketable security, meaning it has an associated price that allows it to be easily bought and sold.

KEY TAKEAWAYS
An exchange traded fund (ETF) is a basket of securities that trade on an exchange just like a stock does.
ETF share prices fluctuate all day as the ETF is bought and sold; this is different from mutual funds that only trade once a day after the market closes.
ETFs can contain all types of investments including stocks, commodities, or bonds; some offer U.S.-only holdings, while others are international.
ETFs offer low expense ratios and fewer broker commissions than buying the stocks individually does.

An ETF is called an exchange traded fund because it's traded on an exchange just like stocks are. The price of an ETF's shares will change throughout the trading day as the shares are bought and sold on the market. This is unlike mutual funds, which are not traded on an exchange, and trade only once per day after the markets close. Additionally, ETFs tend to be more cost-effective and more liquid when compared to mutual funds.

Kicking myself ,as when Bitcoin came out my kids wanted me to buy 1k worth…Bloody should of …

But a quick 4am subject below before back to sleep….

For all the hbar hbarbarians out there, new hashpak is live for much easier cold storage of HBAR onto your Ledger Nano X(by far my choice for storing cryptocurrency but there are other good options of course). We will discuss cold storage vs coinspot wallet storage very soon. Basically the concept we will be discussing is how you remove longer term/high value coin purchases off the exchange and then store in your own private cold wallet. (Google ledger namo x to get some background)
We will discuss the dangers of leaving large amounts on exchanges(still reasonably safe here in Australia) but also how cold storage can go terribly wrong if you dont trial a very small confirmation transfer first. For now, leave your purchses on coinspot until a bit more education is posted. Coinspot has never been hacked and has a brilliant system where I have set parameters so a debit back to my account is only possible by my ringing coinspot prior and identifying myself with quite a few questions. So loads of safety on coinspot that is worth taking advantage of. More to follow soon

24 OCTOBER 2021

I absolutely love altcoins, but while bitcoin has been pumping, altcoins have been for the large part moving a little sideways. But, and a big but, altcoins are definitely getting close to playing catchup footy as Bitcoin now is seeing slight drops to low $60k usd. The rest of the quarter will see Altcoins setting records til xmas, get ready, some very low cost coins will 10x for sure.
A good Altcoin to study that has seen incredibly good gains in q3/q4 is SOL Solano, oh boy I missed that one????????
2

24 OCTOBER 2021

Im a huge XRP Ripple fan and I've even bought the t shirt for Samantha and I when it pops. This youtube channel is one of my backgrounds running to keep an eye on the pricing and also has some good music too. I do believe we will see exactly that in 2022, a huge rise of the phoenix, no question…..Keep an eye on XRP, its going to win the current lawsuit and go crazy…


Five years ago, a bitcoin cost $653 and an ether cost $11. Time flies ????

23 OCTOBER 2021

SHIBA Inu,,,,?? hmm some thought on this one. It already has a market cap of only just over $20 billion and not even close to a cent yet. It's going to be listed on Turkey's stock exchange and you can buy Shib at ATM's in the US and Brazil. For a very small investment you could try this one, wait till you're happy with your profit sell and buy back when it drops. Just a thought. This is one of the cheapies I have in the portfolio, will watch it over a couple of weeks and make my move.

23 OCTOBER 2021

Remember, if your not on board buying crypto daily, the easiest way to get on board is coinspot. Ive been using coinspot for quite some time, its Australian based, its easy to use deposit, withdraw etc, just easy trading.
You will get $10 free bitcoin when you use my link below. If your looking to trade cryptocurrency and make some good money this bull run, now is definitely the time

24 OCTOBER 2021

Kevin Cage,(feature video) a man who you need to watch at least 2 of his videos a week minimum. One of my relatives is millions of $$$$$$ ahead due to some of Kevins alerts, I have not done to bad myself with Kev and also Ran and Sheldon from CryptoBanter, amazing calls that just simply makes me money. . Get focused, study with the guys like Kevin, Ran and Sheldon who all have huge success in Crypto.
Sheldon bought his first new Lamborghini, 2 years ago, Sheldon was almost homeless. Get used to YouTube and its hundreds of crypto so called "experts", but only a few warrant your investment in time, Kev(kevin Cage) and Ran and Sheldon(cryptobanter) are a couple of my favourites, mainly due to historically, they are getting so much right…..


24 OCTOBER 2021

I know Ive joked a bit about Shiba Inu over the last few months, and I do own some(well on sams account to be very honest) but jokes on me, this is just unreal. Congrats to all cryptos hams that are pushing forward with huge gains, today's announcement has Shiba on a whole new category, in the words of Bad Boys, "This Shit Just Got Real", and particularly our newest cryptoham investor,


27 OCTOBER 2021
????????????????????
Red candles…..Learn about red candles, its crucial…….
????????????????????
Learn from Uncle Ran and Sniper Sheldon from Crypto Banter, it just doesnt get any better as far as learning about the market. Tonights summary is just gold, study what these lads talk about, I have followed their trades, profited everytime but more importantly, learned about rallys and corrections and how to avoid disaster. Im predicting a bit more of a drop in alts,
then boom, alts will go crazy when the leveraged buyers are cleared out??????????


27 OCTOBER 2021

Possibly a good time to stock up a bit more on RUNE, I think its a long term hold but grab it when it drops like this versus buying green candles. Under $16, dont sell the house to buy it but another $5k is probably my next chess move. I may sleep on this move tonight to see if it drops a little more but often that thinking has meant paying .50 cents more due to being too greedy. Maybe a midnight $5k top up buy compromise on trying to find the absolute bottom, but definitely its got ample support around $16 so its only going up over the next few months (imho)
·
A quick note, I was asked today "Can anyone join
CryptoHam ", and just for the record, we welcome anyone to join CryptoHam as we want as much expertise as possible to make our page both interesting and factual, sharing your expertise in the market is how we all learn. If you have an interest in radio as well, thats definitely a bonus as a lot of fellow investors are mad keen radio operators but definitely invite your friends who enjoy crypto, all welcome with open arms

28 OCTOBER 2021

Full disclosure, Im losing losing losing money day after day on ADA Cardano, but Im still happily heavily invested. (Im 35% down across 2 months and I own quite a bit of Cardano)
Why am I not panicking and cashing out????

Obviously I could sell out, take some huge profits as I've owned Cardano for 8 months,( buy prices way under current dip prices fortunately) but nah, capital gains tax isn't exciting me and I know I would just buy back in. The buy back in price may be a little lower but the capital gains tax on the cardano sale I've suggested would make the whole scenario a loser. Often holding when you consider all the sell out and capital gains tax parameters is an easy choice to make.
See this video, I agree with Dan not just on ADA investment which I love but more on stepping back and make sure your enjoying the experience, like any work we do to make a living, the work we enjoy is the most productive and definitely more lucrative…

I love Cardano so much long term, and videos like Dans below is absolutely why I will keep such a huge amount of Cardano. Check out Cardano, the good news is its bloody cheap right now, will it get cheaper before it takes off, now thats the question. Charting suggests its about to take off in Nov/Dec in my interpretation.


28 OCTOBER 2021

Watch Kevin Cage teach you what hes previously taught me. Its actually qute easy but takes both time and patience. Kevin is so big on derisk by taking initial investment out, best lesson Kevin ever taught me…
Study this video, its actually a summary of 9 months of my learning with Kevin, hes done so much all in one video. Any questions after warching the video, lets discuss so all on Cryptoham can learn together ….
Its not hard to make money, Kev proves this but I also can tell you his strategies have been incredibly helpful in forming my own Crypto rules.

More of Oct 2021 soon……….